Accelerate Your SMACi Strategy
25-Aug-16, The Odd One Out, Melbourne
This exciting event is organized on the model of a seminar & panel discussion followed by networking and has the much needed inspiration and thought provoking content, ideas and road-map to convert the current industry challenges into viable business opportunities.
With an experienced and successful panel of speakers for the HeadStart AU Event on 25-Aug-16 FROM 3.00 PM TO 5:00 PM, the seminar & panel discussion would cover a gamut of topics that include trending SMACi Strategy.
Finding the right Offshore Partner for collaboration
Exploring Offshore Outsourcing delivery models
Adopting SMACi technology for reduced cost & better customer experiences
Translating Product Vision into commercially viable Software
Leveraging IoT, Mobile App and Cloud technologies to hit the business goals
Attendees to the event would benefit enormously from the knowledge on how to Outsource & incorporate SMACi Strategy, an assortment of high-end Technology services into their business process. Any business that leverage the convergence of technologies like Social Media, Mobile Applications, Big data Analytics, Cloud Computing and High Speed Internet can result in benefits such as reduced operating expenses, better productivity, better customer experiences and much more.
Here you can also come to know about the value of partnering with experienced & established offshore companies, potential pitfalls to watch out for and ways of selecting the right geographies to outsource.
The panel also shares some of the best practices of outsourcing with the audience. The objective of the panel is to guide and empower software product & services companies and SMB entrepreneurs to launch their ventures faster, maximize returns for their limited budgets and improve profits and in short a potent mix of offshore strategies for Quality, Time & Cost Benefits.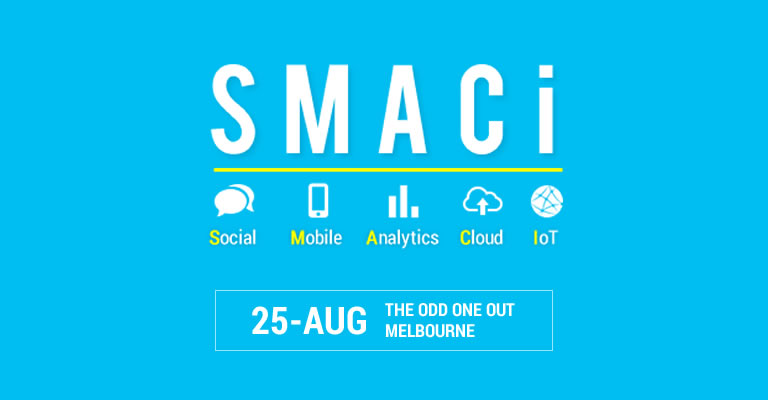 Register with us online for Tickets. Don't miss your chance to know more on Offshoring strategy.